Google My Business (GMB) is a Google service for businesses serving localised areas. It helps businesses with physical locations show up in search results for more relevant audience, and with more prominence.
Enhanced search result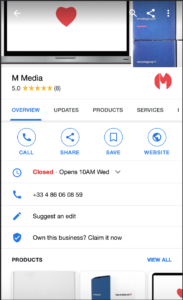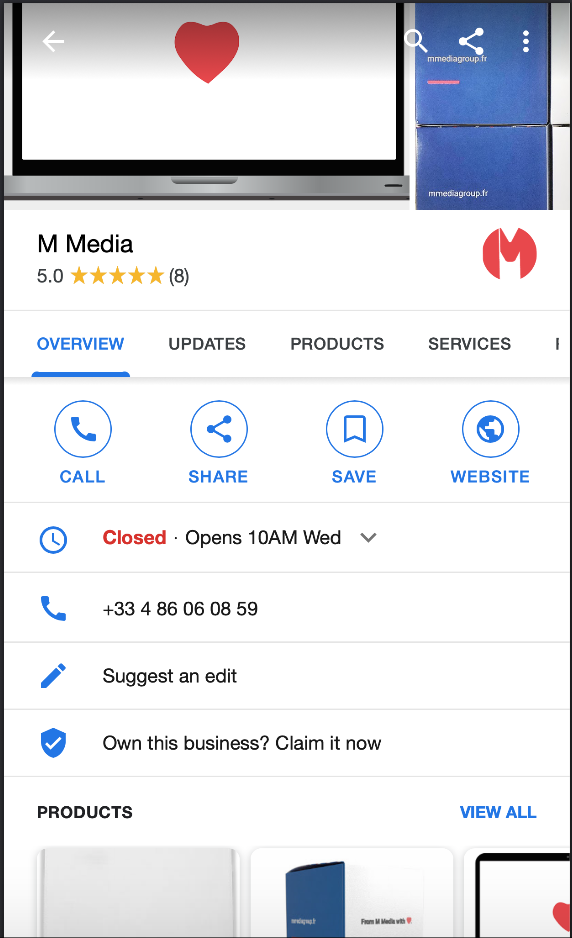 Having Google My Business setup correctly will give your business a more advanced search presence.
Showing up in Google Maps
A Google My Business listing also helps you show up in Google Maps.
Here's the M Media listing on Google maps. It includes the service area, ratings and reviews, as well as additional information.
Setting up Google My Business
If you have a business with a physical location or service area, you can set up Google My Business.
With M Media
If you're an M Media client for web development, we'll do most of the steps on your behalf. You'll just have to do a few quick things.
Verify your address

Send us an email with the verification code you get from Google at your physical address.

Accept ownership

Once we set up your account, M Media will transfer ownership of the Google My Business account to you. You'll get an invitation email, accept it.
Manually
To set up Google my Business by yourself, head over to business.google.com and follow the instructions there.